If you've been in a long-term relationship with cheese, you may not know how hot the dairy-free dating scene is. In just the past few years, non-dairy cheese has reached its A-game, and there are plenty of attractive options to choose from. From gourmet gouda to melt-your-heart cheddar, these awesome dairy-free cheeses aren't just a rebound, they're in it for the long haul. Break up with cheese and find your new match. 
This cashew-based cheese was made for the cheese plate. Cut yourself a wedge and prepare for an intense flavor—you're first hit with a sharpness that's countered with a creamy smokiness that lingers on your tongue. Like all solid relationships, this dairy-free cheese is well-rounded (get it?). Opt for this cheese wheel when you want to impress or simply treat yourself to a bit of indulgence. 
People love their queso, and this melty cheese obsession is reflected in the sheer number of dairy-free queso sauces on the market. You can find several options in grocers like Whole Foods, but lately we've been crushing on Loca's slightly spicy plant-based queso. It's simply made with ingredients we all recognize such as potatoes, carrots, nutritional yeast, and tomatoes, but it's velvety smooth and tastes like the dairy-based queso you're trying to break up with. It goes with almost everything—from tacos to chips, burritos to taco salads. Find it online.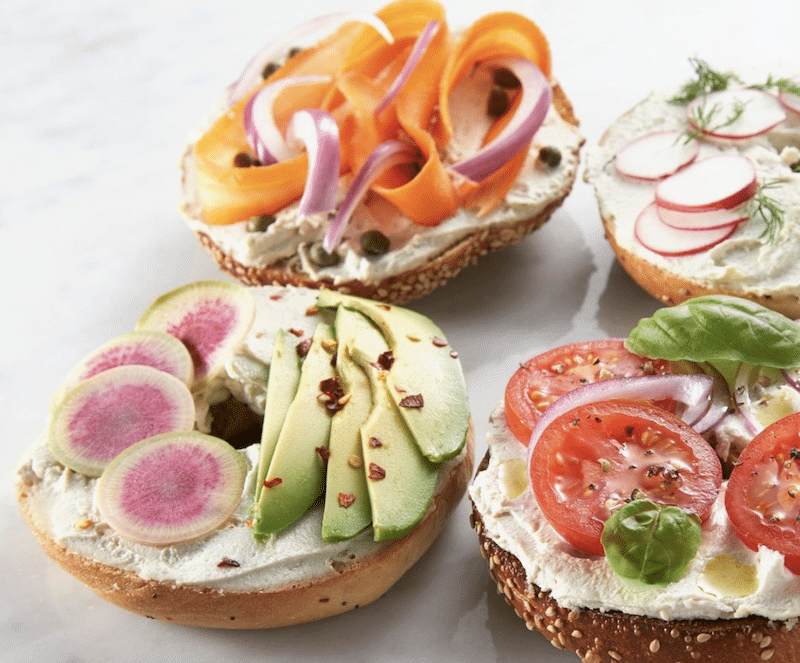 Like queso, cream cheese is another dairy-free product that has really taken off. We've yet to find a brand we didn't like, but we're head-over-heels for Treeline's schmear. Try it in Plain, Strawberry, and Chive & Onion. For a fun listen, check out the Switch4Good podcast's episode with Treeline founder, Michael Schwarz. 
Most dairy-free cheeses are made from nuts. It works great with firm and creamy cheese, but how do you get a nut to melt? Parmela nailed it (don't ask us how). These cashew-based shreds not only taste like cheese, but they also melt perfectly. Varieties include Mild Cheddar, Sharp Cheddar, Mozzarella, and Fiery Jack. The last one is phenomenal in dairy-free quesadillas!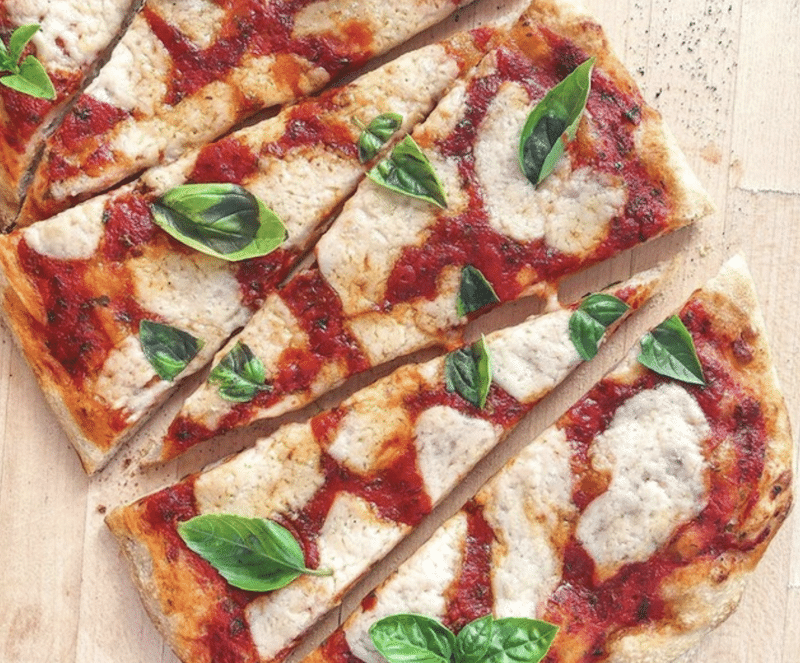 If you're making a caprese salad or pizza, Miyoko's mozzarella is a must. Both the original and smoked flavors mimic the texture of dairy-based mozz so well; she's even got the melting thing down. Of all the dairy-free cheeses, this might be the most addictive. It's so good. 
Dairy-free brie is a bit of a rarity, but Jule has unlocked the secret. This Southern California-based small business churns out three flavors of plant-based brie nonstop, and it is currently fundraising to keep up with demand. When the demand outpaces the production, you know it's an outstanding product. Flavors include Classic, Black Garlic, and Truffle. Truly, this dairy-free cheese is unbrielievable (sorry).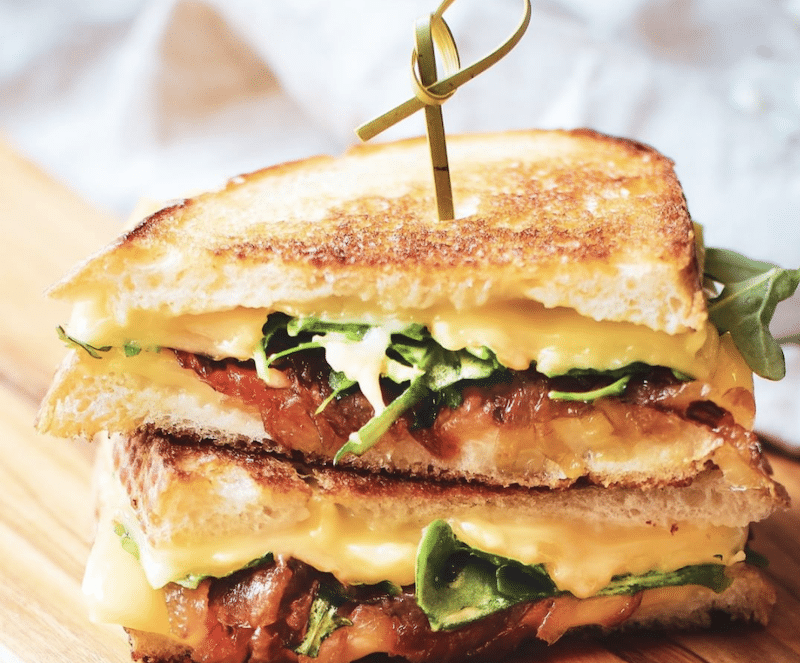 Sliced cheese is an American staple, and you don't have to give it up if you decide to break up with cheese. The creators of the famous vegenaise also make fabulous dairy-free cheese in pre-sliced form. We're fans of the Provolone and Smoked Gouda slices in particular. Pile atop a veggie sandwich, stuff into gourmet grilled cheese, or stack slices on crackers or a savory afternoon snack. No matter how you eat it, it's going to be gouda (insert eye roll). 
Stuff shells, dollop pizza, and layer lasagna with this creamy dairy-free ricotta. The texture is spot on and the taste is delightful. This almond-based cheese also doubles as mascarpone for sweet desserts like cheesecake and tiramisu, because people who love cheese don't confine themselves to just savory applications. Dairy-free cheese can definitely be dessert! 
Founder Julie Piatt makes the Rolls Royce standard of dairy-free cheeses. It's luxury at its most delicious. This isn't everyday cheese—it's an indulgence, and it's meant to be savored. While some wheels can be found in specialty health food stores in Los Angeles, most of her sales are based on a subscription box service online (she ships nationwide). The flavors are intense—this is not your American-style mild cheddar—they hit you in the face and evolve as the cheese melts in your mouth. Varieties include brie (Elder), smoked gouda (Gold Alchemy), blue (Spire), camembert (Bertie), gorgonzola (Dolce Vita), red pepper cheese ball (Bonfire), and fresh mozzarella (Cloud 9). Just be warned: it's easy to get hooked on the life of luxury cheese.
Yes, you can purchase store-bought dairy-free parmesan, but making it is faster and cheaper. This super simple plant-based parmesan recipe has stood by us forever—it's truly a match made in heaven. All you do is dump the four ingredients into a high-speed blender, whiz it up, and you're done. It's better than parmesan—it's magic fairy dust that makes anything taste amazing. If you're a parent, a sprinkle of this stuff will get your kid to eat anything. 
---
Photo credit: Miyoko's Creamery